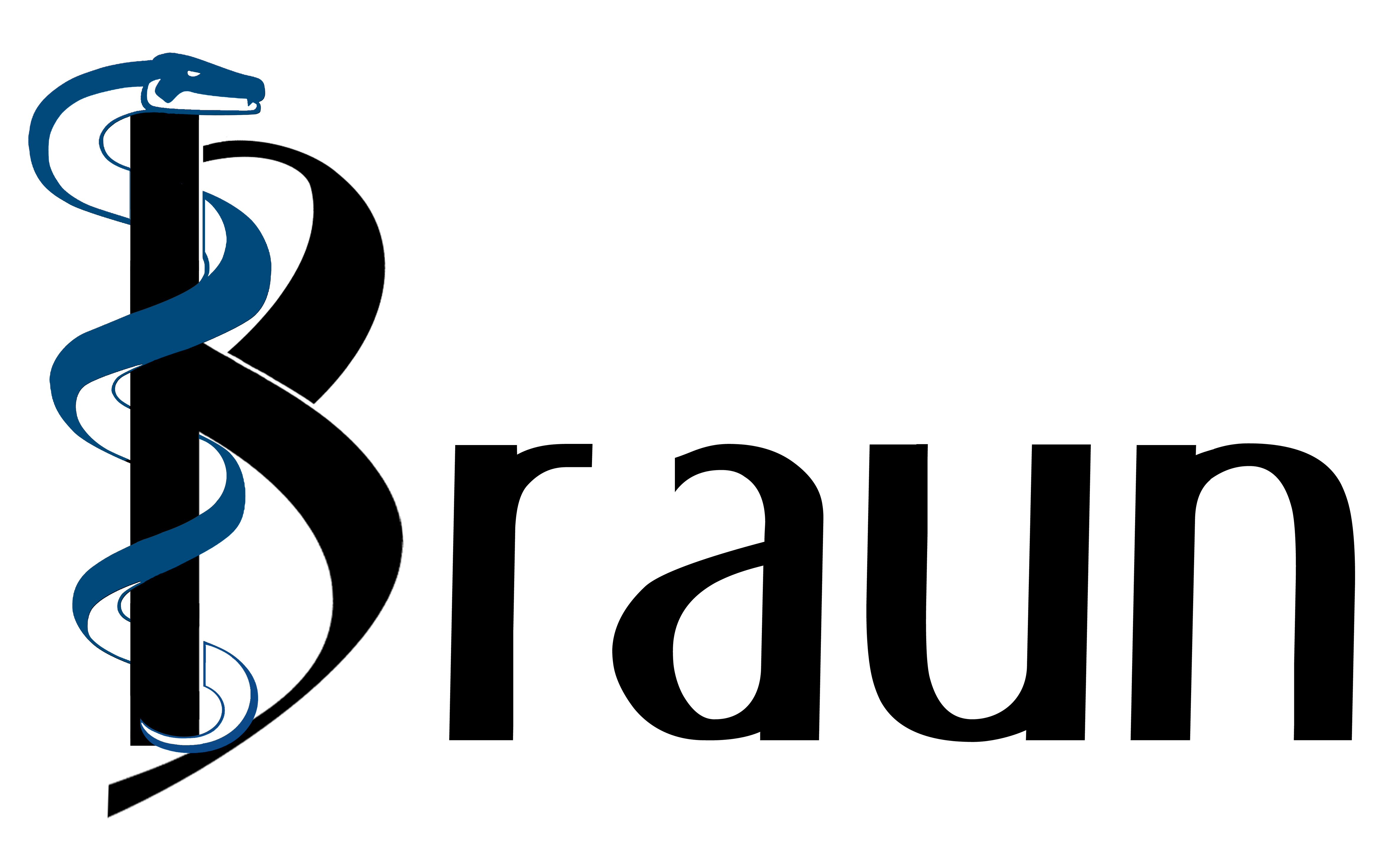 Braun Medical's Approach
It is BMIs vision to level the competitive gap between large franchises and independently owned businesses operated by health care professionals who desire to raise the bar on patient care, educate and improve the overall patient experience. BMI seeks to contract top medical physicians and APPs (PAs & NPs) owning the Braun Urgent Care by leveraging its capabilities to attracting multiple contracts, creating a high impact brand to reaching key demographics of its client's consumer healthcare market.
Behind BMI's Story
Angela opened her first Braun Urgent Care in Fenton, MI and found that other physicians and APPs also wanted their own practice but lacked the funds, time and business savvy to set up the urgent care. When looking at investors for their endeavors, we found that non-medical investors could not invest as a partner, shareholder or stakeholder due to a medical doctrine in place to protect the ethical practice of medicine from corporate management. This is when Braun Medical Inc. was born, this allowed a vehicle for non-medical investors to get close to being a part of the practice but removed enough to stay within the legal confines of the doctrine.
She wanted physicians and APPs to have the freedom to change how medicine was delivered, improve the patient experience and provide themselves medical, mental, physical and financial independence.
Since BMIs inception, there has been non-medical and medical interest to open a line of urgent cares under the Braun Urgent Care name to include underwriting, build-out, marketing and branding.
Meet the Team
While BMI is a newly formed entity, it has a short but aggressive history and has expertly organized itself of medical professionals, general contractors to legal services, CPA services and lean management consisting primarily of consulting services and internally, operations supervision for direction of business development and affairs of the Company. BMI is prepared and armed to proficiently execute on all fronts to expediting growth. With BMI's growth capabilities, it is positioned to duplicate and expand its model through multiple Clients, nationwide.
Angela C. Braun MS, BBA, PA-C
From 1997 to 2014, Angela was in the field of dentistry in many capacities, dental assistant and as a dental hygienist for 13 years. During this time she opened Braun Marketing promoting practices with dental marketing, brand development, web development and event planning.
She developed her career as a business owner of Braun Medical specializing in marketing dental and medical practices and patient education while practicing as a dental hygienist in Novi, MI for 13 years. Her interests growing in medicine, she decided to attend graduate school at Wayne State University for her masters in science in physician assistant studies, graduating in 2016, and has been practicing urgent/emergency medicine since graduation.
Braun Medical Inc.
Logo design was created with the Braun name being a family name but also linked to medicine. With this link to medicine we designed the "B" to have the Rod Of Asclepius as the universal sign of health, wellness and healing. The Rod Of Asclepius is used by the Greek God Asclepius. This Rod or staff is a serpent-entwined rod wielded by the Greek god Asclepius, a deity associated with healing and medicine.
The symbol has continued to be used in modern times, where it is associated with medicine and health care, yet frequently confused with the staff of the god Hermes, the caduceus. Hermes is the god of travelers, thieves and communication.
The original Hippocratic Oath began with the invocation "I swear by Apollo the Physician and by Asclepius and by Hygieia and Panacea and by all the gods ...
Tanya M. Taylor BS, CPA, CTA, CA
In 2004, Mrs. Taylor graduated from Finger Lakes Community College with an Associates in Accounting, which led her to work for a fortune 500 company accounting office, all while raising her only son.
In 2014, Mrs. Taylor graduated cum laude with a Bachelor's Degree in Accounting from St. John Fisher College also minoring in Business Ethics.Taylor has worked as a Tax Accountant and is specialized in corporate tax accounting and Not For Profit accounting and tax.
Ready to find out more?
Drop us a line today and see if you qualify!