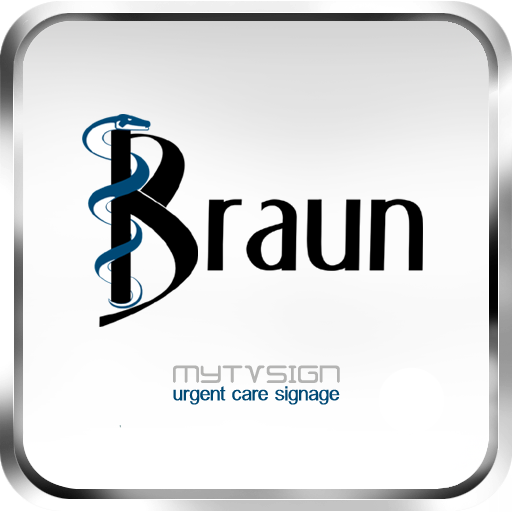 Supporting
informed patient decisions
through
higher learning conveniences.
BMI Clients use MyTVSign Interactive Exhibit to optimize patient learning and care through visuals.
With busy health care provider schedules, building relationships with patients and educating them of their conditions, our Clients maximize urgent care services with an insight to achieving positive health outcomes. The BMI Client is able to seamlessly treat even more patients as demand for healthcare increases, simultaneously providing exceptional and persistent levels of care.
Clients will find that the MyTVSign's internal digital and Interactive Exhibit platform attempts to aid in reducing staff tension with an objective to maximize excellence in attentive patient care.
MyTVSign platform is an internal marketing tool designed to increase positive word of mouth. The system has a measurable impact on the health care provider's ability to educate patients and improve overall center efficacy that assist patients in making informed decisions.
The MyTVSign Exam Zone Interactive Exhibit is a direct to patient visual aid during consultations, reducing the perceived time it takes to examine, explicate a patient condition and provide treatment options.
The powerful impact of the MyTVSign platform supports the Clients Braun Urgent Care message and its patients with a direct impact on patient compliance, overall patient satisfaction, and long-term health outcomes.
MyTVSign
, i
mproving
efficacy
with patients result
s
in
a
healthier
o
utcome.
We've taken the arduous challenge out of internal marketing by integrating MyTVSign systems into the brand Client conversation.
BMI's MyTVSign is designed with advanced marketing techniques which support in the patients' decision-making process by using technology as a pragmatic visual solution to empower a healthier outcome by altering the communication between urgent care providers and patients.
Each BMI brand Client center is projected to being equipped with one digital waiting area screen, two Android Tablets, and four Exam Zone Interactive Exhibits.
The internal tools have a measurable impact, giving providers an apropos time to engage and educate patients and progress overall center efficacy. The Exam Zone Interactive Exhibit establishes a digital system for providers to select, draw, rotate, and explain using 3D condition-specific diagrams. In combination with an in-person consultation daily, the Exam Zone Interactive Exhibit uses visual descriptions to maximize patient awareness about their condition, risks, complications and the importance of compliance with recommendations. In addition to improving communication with patients, Clients have the ability to customize their educational programming to demonstrate patient condition.
With BMI's

MyTVSign

platform and our educational properties,

Clients

quickly understand the benefit

to conveniently educate their patients.
Benefit

As a

n immediate

result of

deploying and applying

the

MyTVSign

products in

Braun Urgent Care P.C. centers.

 

is

improved engagement and effic

acy
Focused conversations

save

s time

By

assimilating

digital

and Interactive

Exhibit

s

into conversations with patients, the time it takes to explain a procedure

is

more effectively applied and a better use of time that

opens an opportunity to

actively educate patients

on

various

approaches

to improve conditions and overall health.
Improved

pati

ent aptitude

to manag

e

their health

Client

s

designing

custom

programming on the digital waiting

area

Exhibit

s have shown to increase

patient

acceptance, prompting

questions in the

E

xam

R

oom.

Each p

atient visit

represents

a

potential inquiry about

conditions

s

een o

n

MyTVSign

.

With ease, the Client can

consult

patients

on both intended procedures

and

evaluate for various conditions.
E

fficacy

c

ollect

ing

patient

response

:

The Client center is equipped with

a

digital

patient satisfaction survey

which is presented in the E

xam

R

oom to collect actionable

response

regarding a patient's experience

while in-center

as well as a good means for reputation management

.
The MyTVSign system reduces the perceived time it takes to educate patients, having a direct impact on patient's long-term health outcomes, investment in care and overall satisfaction.
WAITING ZONE
Digital Exhibit
The WAITING ZONE Digital Exhibit is extensively customized to engross patients and caregivers with in-center general educational information whether it's flu season or general services being provided by the center. Clients have an opportunity to running center discounts, coupons and specials as well as provide discussions on latest news and events, staff introductions and center specialties.
Exam
Zone
Interactive Exhibit
With interactive health content, the EXAM ZONE Interactive Exhibit brings insight to the consultation so that Clients increase the level of communication and awareness by demonstrating patient conditions and treatment choices. With access to focused visuals displayed on EXAM ZONE Interactive Exhibit of anatomical renderings, everyone exposed is aware, supporting the patient in making an informed decision.
Android
Tablet
The Android Tablet introduces patient options during their walk-in visit
at the center for gathering personalized information at the critical moment - before speaking to their provider. The Tablet delivers practice information, condition / treatment options and health assessments, authorizing patients to take ownership of their health.
Patient
-Informed
Patient-Informed is a Wi-Fi technology adding targeted messaging to individuals on their personal mobile and tablet devices. Designed to guide patients as they make informed treatment decisions in the waiting area.
Digital

Testing

Board Exhibit
BMI's MyTVSign products empower patients to identify with conditions or consider testing for pre-diabetes risk, Hepatitis C, Thyroid conditions etc and connect with clinically-proven prevention programs…….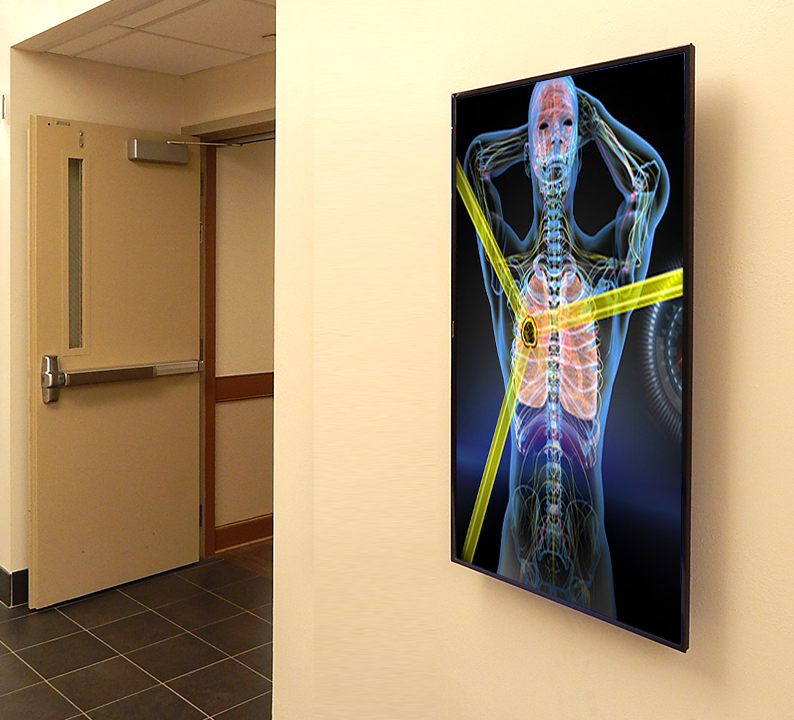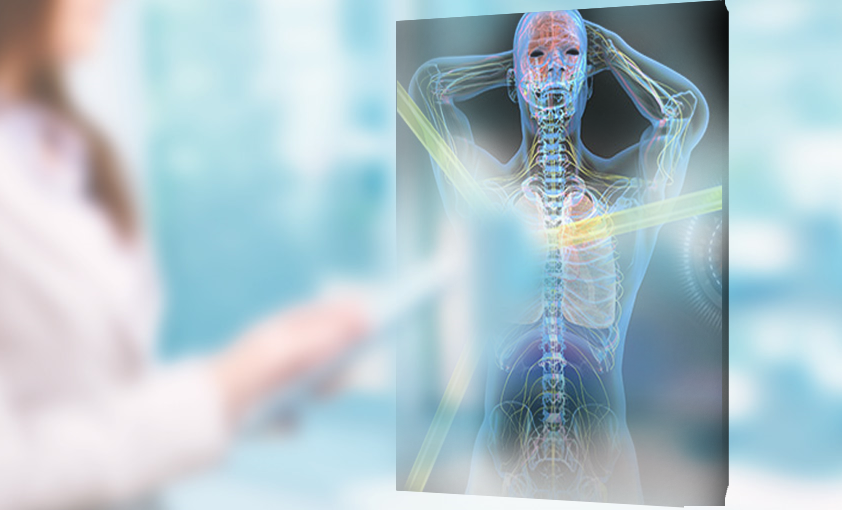 Fighting Disease and Epidemics
     In-office awareness messaging drives testing for better outcomes
Imagine suffering from a life-threatening virus and not knowing that you're infected. Due to recent medical advances, many conditions can be cured if detected early.
Patients need to be made aware that testing is available. Targeted communication at the center can produce results that could save lives.
We are empowered to bring crucial awareness through messages to patients at the right time – driving preventative health measures that can result in a healthier population.
Patient
Acceptance &
Managing
Expectations
The BMI MyTVSign platform is designed to meet advanced communication acceptance and assist in the management of patient expectations.
About Us
We are Braun Medical, Inc. and a provider of higher learning health through our wholly owned and operated My TV Sign platform to Braun brand urgent care Clients, Braun Urgent Care, PC.
With our innovative healthcare approach, we assist our Braun brand Clients with marketing and advertising approaches that are proven to work. Our Braun brand Client commences with a vision to reestablish point of care to urgent care centers and simplify the impactful outcome for patients, caregivers, and healthcare professionals.
BMI delivers the critical occurrences of perceived wait times from entrance, to exam rooms to bridging awareness and engagement to the forefront by using its higher learning visual aid that is both interactive and informative at the center for both patient and care providers.
Our digital network establishes content that is implemented into Client urgent care centers anticipated to expand across the U.S., serving informative health care content when and where it's most relevant and most needed, while the patient is attended to by the care provider.
Ready to find out more?
Drop us a line today and start the discussion!